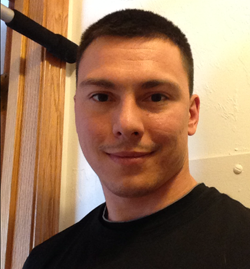 Aaron Orton
Owner, Bodybuilding champion, US Infantry Marine, ISSA Personal Trainer, and Lane Community College Fitness Specialist. Genuine Fitness is my life! I have surrounded myself with a physical lifestyle since my parents pushed me into sports an an early age. My training style isn't about telling you what to do, but why you do it. Results speak louder than any sales pitch, and my clientele get results! I have learned the ins and outs of private personal training and educating those around me on how to rapidly change their body and life for the better. I have worked with thousands of individuals, who have lost thousands of lbs, and gained hundreds of lbs of lean tissue and have also applied the information to myself. Through hard work and dedication I have improved my own body from a scrawny 150 lb US Marine to a 215 drug free bodybuilding champion. I have sought out and learned from the best in the business all the way from medical weight loss to endocrinology to advanced physical training with the TV Star Colin Hoobler. Through my learning experiences I know that fitness requires all aspects of commitment and I share my client's dreams because they are my own. Your goal is my goal, I will show you what it takes to achieve that end result by leading by example and practicing what I preach. No trainer under Genuine-Fitness will be anything less than a shining example of what proper mindset, nutrition, and deliberate exercise can achieve. How many exercise facilities can say the same?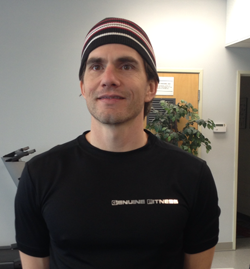 Calvin Plantz
My first exposure to the fitness world beyond P.E. time in grade school and 'Tag' was Martial Arts at the age of 10. I've been training ever since, practicing and teaching several styles. I taught at the Tang Soo Do school in Cottage Grove for over 10 years and ran the school for three. In high school, I was on the swim team in Cottage Grove under Coach Bud Taylor. Later, I attended Lane Community College (LCC) to study health and fitness, earning my associates degree of applied science in 2005 with certificates of "Fitness Technician" and "Fitness Specialist" as well as ACSM certification. I have also studied Iyengar Yoga and taught substitution for Yoga at LCC from 2002 to 2005. During that same time, I taught a "Functional Training Circuit" to the LCC staff and interned with a Physical Therapist for 2.5 years. I've since taught Cycle, Yoga, Core, Bootcamp, Lift, and Cardio classes at several gyms in Lane County. My training methods include but are not limited to weight (fat) loss, improving overall athleticism, functional training, and rehabilitation of the body. I believe that strengthening the small muscles around the joints is as important as strengthening the large ones for integrity. In addition, nutrition is 2/3 of the work; therefore, I cover the types and amounts of foods needed to obtain your goals. I enjoy being active, teaching, sharing concepts so clients learn why and not just how, seeing people getting desired results, and being with my family and friends. The most important question I ask prior to training someone is how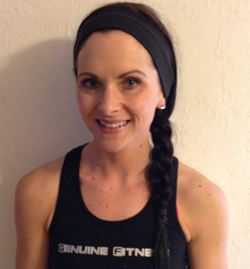 Lyndsi Karp
I have been in the health and fitness industry for almost 10 years. Having lost 80lbs myself, i have a strong understanding and compassion for those who are struggling to lose weight and keep it off. I've been helping people better their lives for a decade and love the feeling of being such a positive influence in the lives of others. I hope to be able to continue to motivate and positivly influence as many people as I possibly can for as long as I can!

If you are looking to get in the best shape of your life and change your lifestyle for good, contact me and let's get you started towards your goals!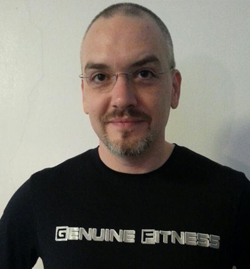 Mike Welch
At 33 years old I knew it was time for a change. I was a computer professional for 13 years before that and found myself in the worst shape of my life. I was obese, depressed and sick because of stress and poor dietary and lifestyle habits. I decided to do something about how I felt and I began running and strength training. I changed my eating habits and started learning as much as I could about health, fitness and nutrition.

As I lost weight and improved my health I felt better and I realized that I wanted to share this feeling with other people. I enrolled in the Exercise and Movement Science program at Lane Community College so that I could begin learning the science behind weight loss, fitness and injury prevention. In addition to attending the program at Lane, I have also earned my Personal Trainer Certification through the American College of Sports Medicine (ACSM).

I enjoy working with all types of clients. Whether you're interested in losing fat, gaining muscle, improving sports performance, or completely transforming your body I can help you to reach your goals!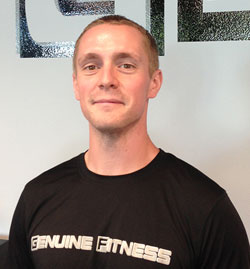 Gary Gonzalez
I love being a trainer because I help people feel great! Whether it's putting in a great workout, or accomplishing a goal, exercise makes people feel good, and I get to be a part of that every day.

Every person is an athlete, and each client is trained that way. I will meet you where you're at and help you get to the next level. With correct frequency, intensity, time and type of exercise, along with nutrition counseling, you will achieve your goals. Every person, no matter how young or old, how skilled and talented, veteran or new to working out, can get better. I create leaner, stronger, faster athletes, and it's the best job I could ever imagine.

I specialize in sports performance, corrective exercise, movement screening and gate analyses, and body composition goals such as weight loss, fat loss, and muscle gain. My favorite workouts teach proper movement patterns, correct imbalances, dysfunctions and weaknesses in movement specific to the individual, are challenging, fun and creative.

Outside of my career and my own fitness goals, I love practicing martial arts, reading, relaxing with friends and family, and most of all, raising my amazing son. I am a very kind and compassionate person and I believe this transcends well through all aspects of my life, career and otherwise.

If you have a fitness related goal and need some help, I'd love to spend some time with you to steer you in the right direction. Give me a call today and let's get started!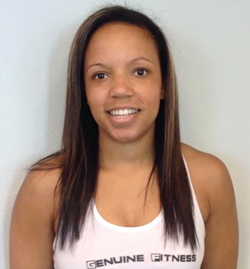 Desi Mantey
I have been a health enthusiast since birth. I was fortunate enough to be born into a family where eating right and exercising was the way of life. I started running long distance at the age of seven and was a part of varsity track and cross country teams 7th - 12th grade. I also pole vaulted through college while earning my bachelors degree in health and fitness promotion and nutrition.

I specialize in sports specific training, weight loss, and nutrition, but enjoy working with people of all ages and from all walks of life.

If you're looking to change your lifestyle and get healthy I can be the trainer for you!